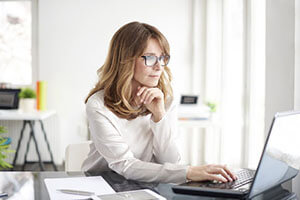 Car issues come out of the blue and you may be put in a position to get rid of your vehicle. Getting your car towed away for cash is one way to turn an unfortunate circumstance into something positive.
Can I Tow Away My Car For Cash?
You can absolutely get your car towed away for cash. There are various services willing to retrieve your vehicle and pay you for it.
Some of them offer free towing, while others will either charge for towing or take that extra cost out of their offer price.
When is it a good time to get your car towed for cash?
When repair costs > car value
When your car is old (13-15 years or greater)
When your car has high mileage
When your car has significant structural, mechanical, or electrical damage
If your car's been damaged, or it's been sitting around unused for months or years, it's time to call the tow truck. Your next steps are listed below.
How To Tow Away Old Cars For Cash
Search for junkyards near you - Utilize your resources to get a list of junkyards near you.

It's in your best interest to find the junkyards in the nearest radius to you, because distance will impact fees and/or the amount of money you'll get for your old car.

Contact the junkyards - Get a hold of the junkyards in your area. This is how you gather quotes from them before making a final decision.

It might also benefit you to contact metal recycling centers near you as well. Oftentimes, they will provide junk car removal services.

Verify the junkyards' licenses - Always ask about the junkyards license and/or certification.

It's a good idea to ensure your car is being disposed of properly. An improper disposal can cause problems for the environment, as well as create legal problems for you in the future.

Check the junkyards' reviews online - Online reviews are a quick way to find out if the prospective junkyard is a reputable one.

Compare offers - If you want to get the most for your junk car, consider all the costs that may or may not be associated with getting rid of it.

That is especially important when it comes to getting the vehicle from your yard or driveway to the junkyard if the car doesn't run and drive.

If the junkyard you are selling the car to doesn't offer free junk car removal, you will need to factor in the cost of towing.

Note: Some junkyards provide a free instant offer. The tow truck will drive to your vehicle's location, offer you on the spot, then haul it away "for free." The costs involved with this usually means you'll be getting a much lower offer than you would without this service.

Prep your car - Once you've selected a junkyard, it's time to prepare your junk car for retrieval.

Remove any personal belongings that may be in the vehicle, especially anything that would contain your address, phone number, or any other identifying information.
Don't Forget:
Glove Box
Trunk
Center Console
Under the Seats
Door and Seat Pockets
Who Tows Away Junk Cars Near Me?
The entire process of searching for a junkyard, comparing offers, and preparing your car can be quite the hassle. It's a lot of work just to get your junk car off towed away for a quick buck.
That's why WeBuyJunkCarsFast is here. If you've got a junk car to tow away, we can help.
Like our name says, we specialize in getting you fast cash for your old car. Our cutting-edge value calculator can kick back a quote for your vehicle within 90 seconds and our highly-trained representatives will walk you through the entire process.
Should you accept the quote, we connect you with one of our partners within your area. You can schedule a tow with them within 24-48 hours.
The tow agent will tow your car away, absolutely free of charge, and you'll be left with a check for the full quoted amount in your hands.
It's a Quick and Easy Process
Tell us About Your Vehicle
Answer a few quick questions and provide a picture if you can.
Get Your Offer
In less than two minutes, you'll have a guaranteed offer.
Accept
Accept the offer if you're happy with it.
Get Paid
Within 24-48 hours, we will tow your car for FREE and pay you on the spot!
Get An Offer Online